Air cargo RFS
Wallenborn is one of Europe's largest air-cargo road feeder services (RFS) operator, and market leader in major markets including Benelux, France, Germany, Italy and Scandinavia. We are proud to have the most extensive European network with a presence in more than 120 airports in central Europe.
In 2009 Wallenborn became the first trucking company to publish performance data measured against Cargo 2000's service level agreement for road feeder services. The company is a regulated agent certified by the Luxembourgish government. We have also been TAPA TSR certified since 2012 and were the first asset-based company in the EMEA region to be certified at three levels – levels 1, 2 and 3.
Wallenborn controls a clean, modern and advanced fleet of more than 900 vehicles in total.
Wallenborn uses a custom developed transport management system (TMS) which is integrated with multiple internal applications for seamless order processing and tracking.
For each transport executed, we are able to offer our clients the following services:
24/7 Monitoring & Intervention services
Advanced KPI reporting
Customised reporting
---
4PL
In 2010 Wallenborn launched its 4th Party Logistics initiative which has since become a major driver of growth for the company. With its 4PL services Wallenborn is able to offer complete supply chain solutions to clients. This includes, where applicable, hub handling, trucking to final destination, document and physical handling at destination and delivery to consignee and vice versa for the export transit chain. Wallenborn offers distribution from main airport hubs such as LUX, AMS, BCN, BRU, CDG, CPH, FCO, FRA, LHR, MAD, MUC, MXP, VIE and ZRH to some 100 other airports as well as full handling at over 80 airports in Europe.
Wallenborn's Distribution Service Centres (DSC) employ dedicated teams to co-ordinate ground transport and handling, including all Cargo-IMP messaging, communication and related customer service. Key account 4PL management concepts at strategic and operational levels ensure adherence to framework agreements and also relationship development with the customer.
This all-in-one product offering can be likened to the 4PL concepts of integrators and dedicated logistics operators that dedicate operations to their customers in order to provide the benefits of self-handling, whereby they manage the whole logistics chain from start to finish using their own and partners' capacity to satisfy customer requirements.
Wallenborn has three network DSCs – Amsterdam, Frankfurt, and our main centre in Luxembourg – where dedicated personnel provide a host of customer benefits:
Simplification and harmonization of logistics (trucking and handling) across some 25 countries
Administrative precision and transparency over the whole network from performance reporting to invoicing
Clear management structure around the product, with Operational Key Account Managers (OKAMs) assigned to manage the client relationship
Customer service – an integral approach towards the market ensures seamless communication and provision of information.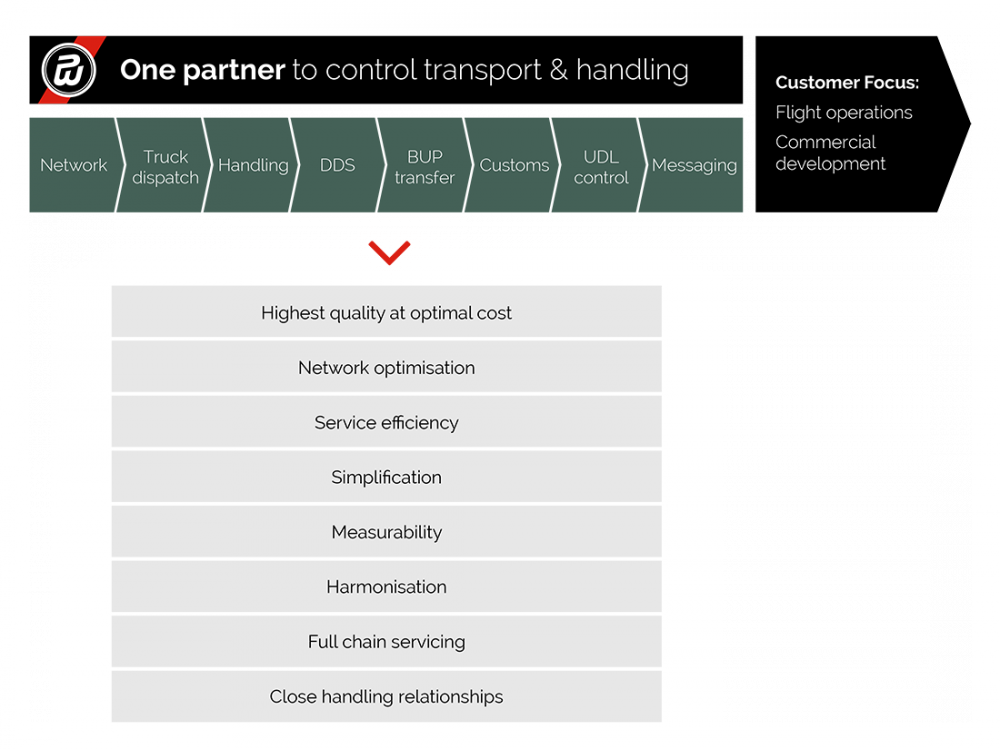 ---
Messaging
At Wallenborn we understand how important shipment tracking is to our customers. As such we have adopted the following as standard messaging procedures:
Order departure confirmation
Order arrival confirmation
Online POD (proof of delivery)
Performance report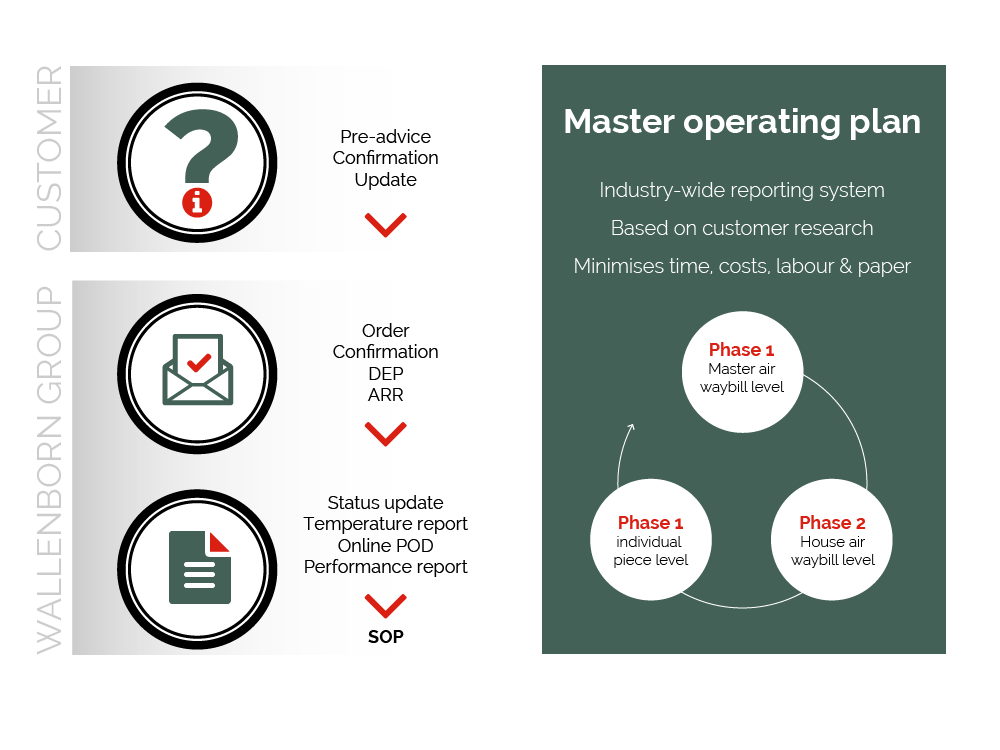 ---
Air cargo Charter RFS
For many of the world's most respected shippers, airlines and logistics providers, Wallenborn is the first choice for air cargo RFS. In March 2020 when the majority of passenger flights were suspended and increasing volumes of cargo had to be transported by charter flights, Wallenborn adapted its processes and ramped up capacity to provide highly flexible, reliable and cost effective RFS solutions for outbound and inbound charter flights. The Wallenborn USP is our ability to blend a comprehensive and resilient network with a flexible and versatile approach. Add to this our extensive range of special services, actively tracked and monitored 24/7 from our control tower in Luxembourg. Plus our commitment to ensure you receive smooth and seamless ground connections from end-to-end.
European Network
Our Charter RFS is available from and to many airports across Europe including:
Austria: VIE
Belgium: BRU, LGG, OST
Denmark: BLL, CPH
France: CDG, CHR, MRS, NCE, TLS, XCR
Germany: CGN, DUS, FRA, HAM, HHN, LEJ, MUC
Italy: FCO, MXP, VBS
Luxembourg: LUX
Netherlands: AMS, MST
Norway: OSL
Spain: BCN, MAD
Sweden: ARN, GOT, MMX
Switzerland: BSL
U.A.E.: AUH, DWC, DXB, SHJ
U.K.: BHX, EMA, LHR, STN
Our network connects over 120 European airports.
Wallenborn has expert teams in eleven countries ready and able to take care of all your Air Cargo Charter RFS requirements.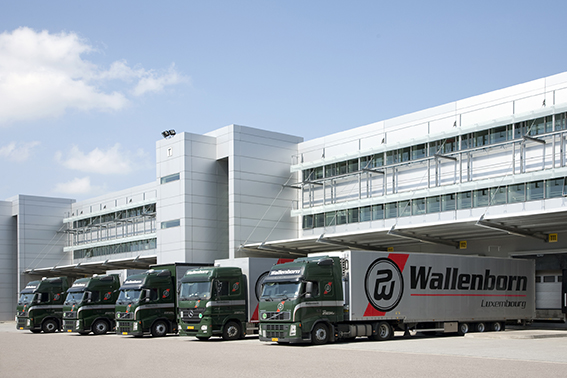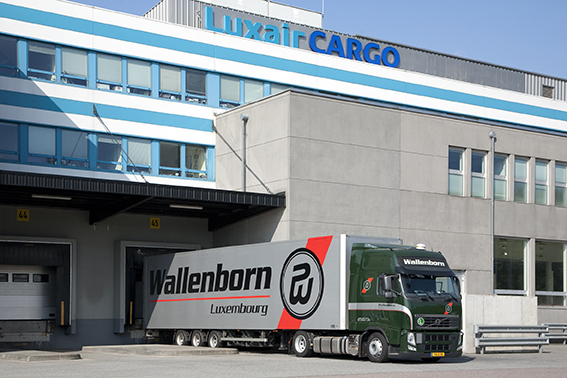 Scheduled Departures
We provide scheduled FTL and LTL road feeder services from many airports and customised RFS from and to all airports.
Pricing
We offer per kg and ULD rates on many routes and various exclusive truck options on all routes. These include box and curtain-sided trailers, temperature control and out-sized trailers plus vans and smaller trucks.
No challenge is too large or too small. We'll take care of individual shipments, express deliveries, projects and entire 747 loads, loose and on ULDs.
Please contact charterrfs@wallenborn.com for more details of our schedules and pricing.
Special Services – our strengths = your advantage
Secure
Pharmaceutical
Temperature Controlled
Direct delivery & pick-up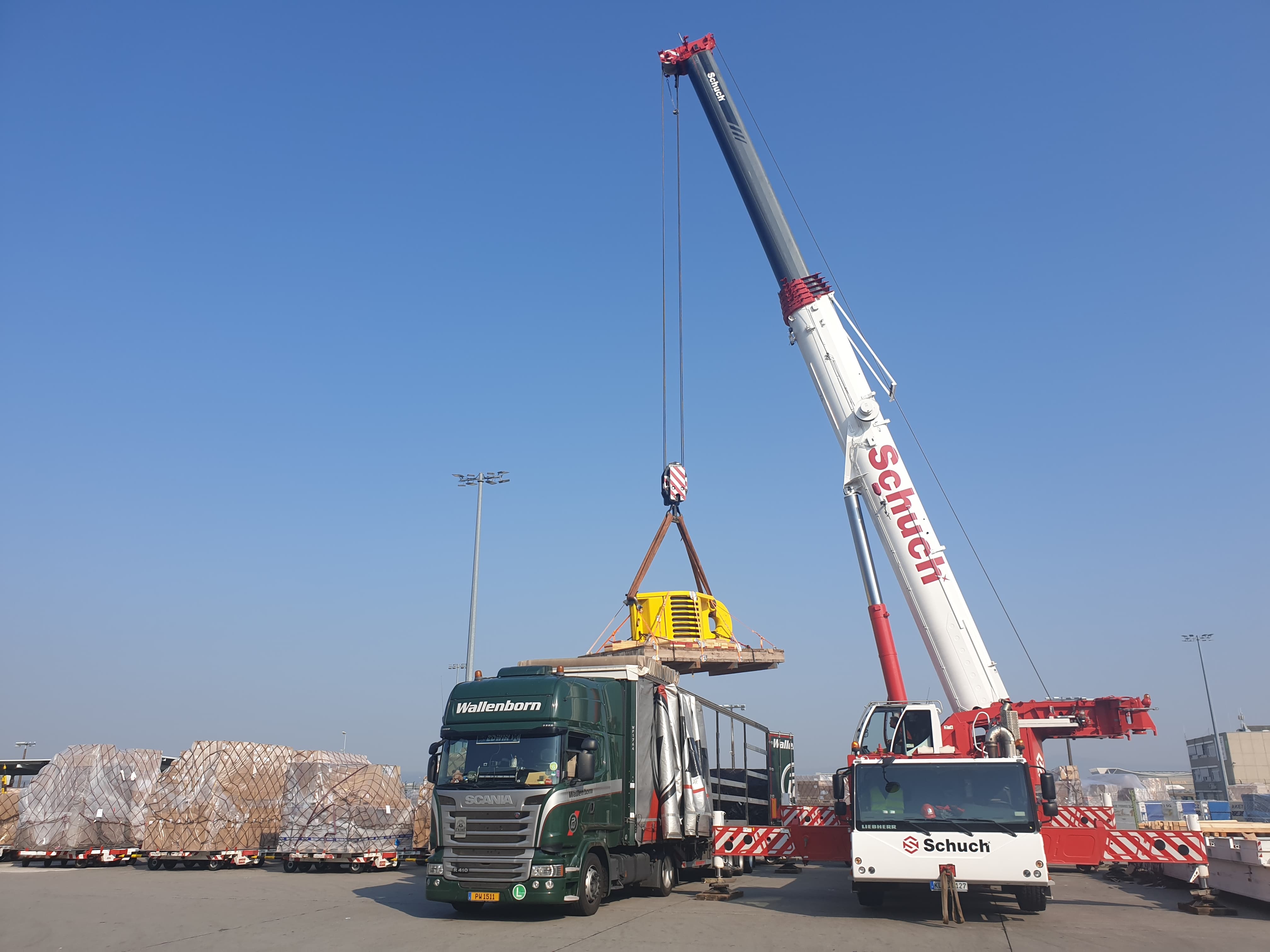 Ramp loading & unloading
Outsize
Documentation & Customs services
Escort services for vulnerable cargo