China's Transport & Logistics Expo
Wallenborn represented at China's Transport & Logistics Expo
The 7th Transport Logistic China (TL China 2016) gave visitors a complete look at the entire process chain of the transport & logistics sector. Wallenborn exhibited at the event for the 2nd time running in recognition of the continued and growing opportunities for collaboration with Chinese partners.
Luxembourg, 22.06.2016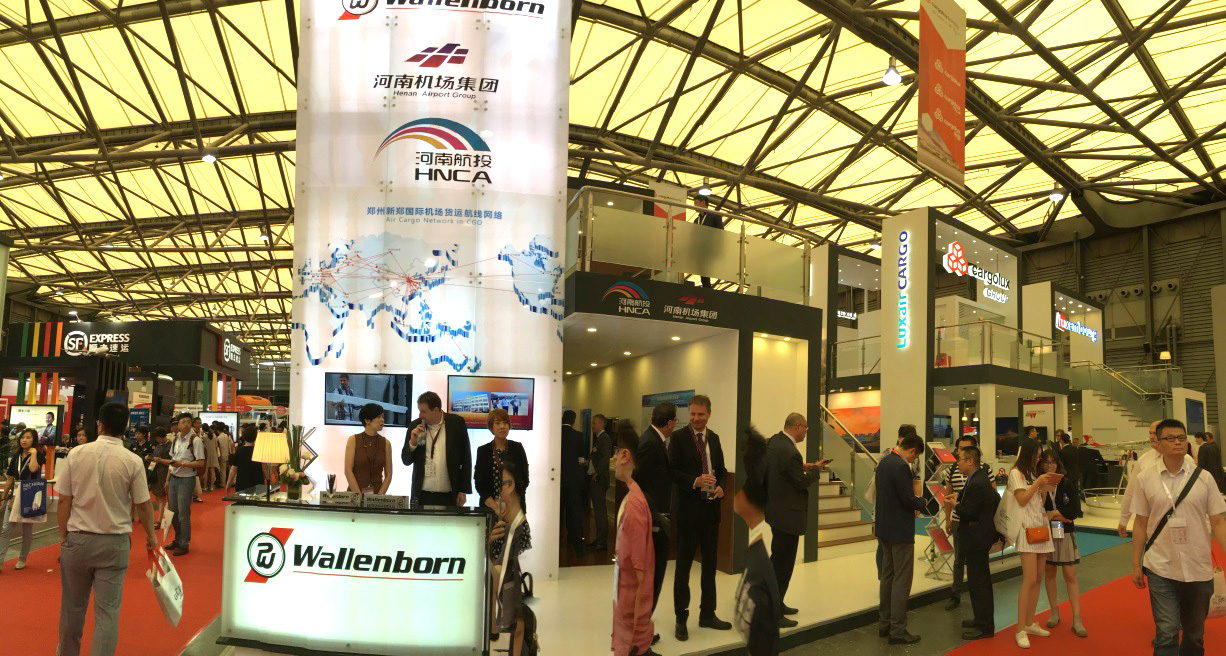 According to the World Bank, during the last decade there have been many changes affecting the transport sector in China. Since the early 1990s, the economy has moved from a centrally planned environment to one which is more commercialized and competitive; the degree of openness has increased; patterns of transport demand have changed; and passenger and freight traffic has grown rapidly. As such, China is an increasingly interesting space for European companies to expand their networks and seek mutually beneficial relationships with Asian partners. Wallenborn has been a trusted partner to Chinese companies for years, as they look for support in moving goods into Europe. To learn more about our services please visit our website at www.wallenborn.com
Exciting press announcements were also made by some of our partners. Qatar Airways announced their plans to become a major player in three new markets – the transpacific, Australia and South America. To read the full article click here. Cargolux China unveiled plans to focus on transpacific and intra/Asia on take/off through a joint venture with Henan Civil Aviation and Investment Co (HNCA). For more information please click here.