Breaking up is hard to do - a TAPA Vigilant article
With so much still to be decided and time running out, Jason Breakwell, Vice Chair of TAPA EMEA, looks at how Brexit may impact supply chains and offers some guidance on maintaining resilience.
Luxembourg, 28.02.2019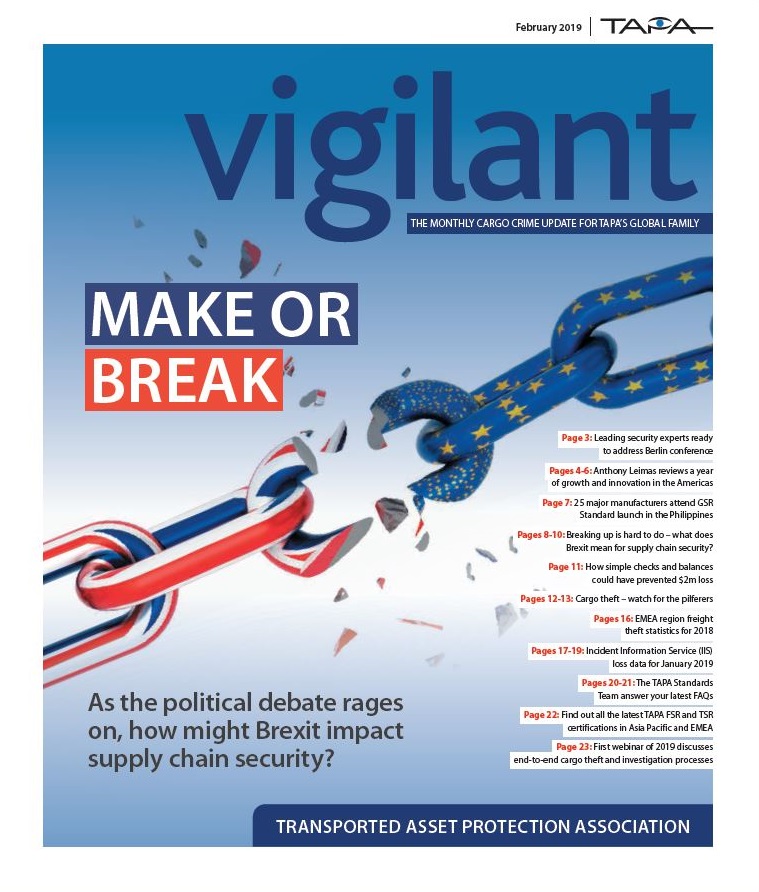 "It's virtually impossible to talk about Brexit – the United Kingdom's decision to leave the EU – and to not use the word 'uncertainty' in the same sentence. As the clock ticks down to the day and time the UK is supposed to leave the Union – 23.00hrs GMT on 29 March 2019 to be precise – so much is still to be agreed, to the point where 'uncertainty' is probably putting it mildly.
For companies, the waiting game or the great unknown while British politicians and EU negotiators face off, is massively unsettling. While all sorts of scenarios are being played out and planned for behind the scenes, few companies are going public with their plans and most are simply having to refer back to the plethora of guidance notices being published by officials in Brussels and London.
For supply chains, any interruption to the free flow of goods between the UK and Europe naturally leads to fears of food and medicine shortages, trucks parked for hours at the border and a raft of additional costs, productivity losses and security risks. Preparations to allay such concerns have failed to inspire. Earlier in the year, the UK government organised a 'practice run for a No Deal traffic jam' to see how the port of Dover would cope, sending in a convoy of 87 trucks. All seemed to be going well until someone pointed out that Dover processes some 10,000 trucks a day.
So, what are we to think – and, most importantly, what are we to do at this eleventh hour?"
To read the full article in TAPA's Vigilant February 2019 edition click here.
About Transported Asset Protection Association (TAPA)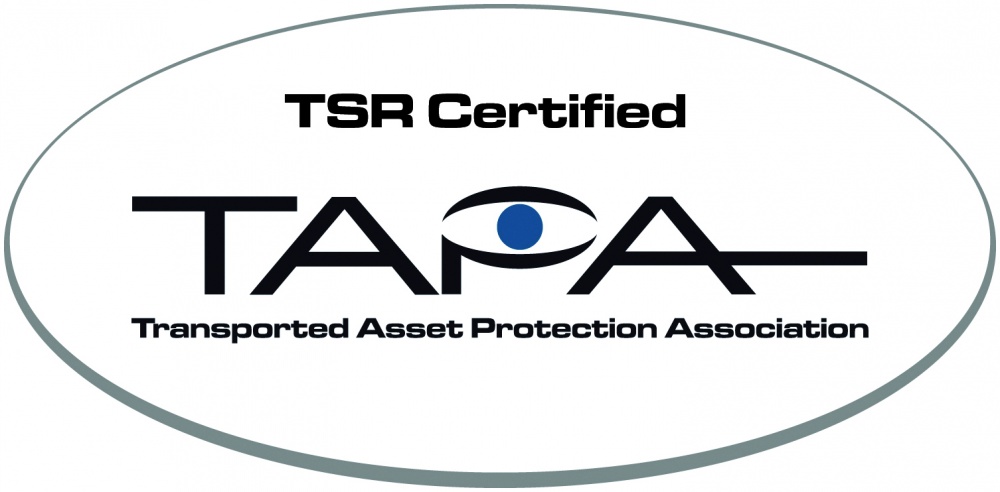 The Transported Asset Protection Association (TAPA) is a unique forum that unites global manufacturers, logistics providers, freight carriers, law enforcement agencies, and other stakeholders with the common aim of reducing losses from international supply chains.
To learn more about TAPA click here.