Road feeder services sector faces challenges
Air Cargo News' September 2018 issue features Wallenborn in its road feeder services article.
Luxembourg, 10.09.2018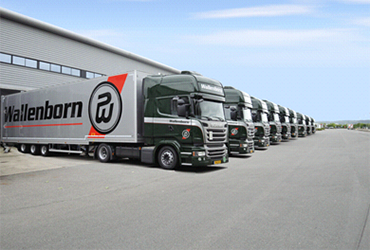 The RFS sector has plenty to be optimistic about, but airport congestion, driver shortages and trade tariffs are ever-present threats, writes Damian Brett.
The article goes on to discuss the RFS market as a whole - its growth; how it is changing as a result of the above mentioned challenges; technological advances and investments; and more. The article is based on interviews with Jason Breakwell, our Commercial Director, as well as Jan de Rijk and Arthur Welter representatives.
To download the full Air Cargo News issue click here. The road feeder services feature begins on Page 29.
About Air Cargo News
Air Cargo News' mission is to be the leading print communications and media partner to the air cargo industry, giving trusted news and information that helps their clients' make smarter and better decisions. They aim to do this in a manner m

ostuseful to recipients- print, directories, website, e-newsletters, digital products, apps, social media, exhibitions and events. For more than 35 years Air Cargo News has been recognised as the world's leading air cargo publication combining the highest quality editorial content, reachingdecision-makers and offering superior advertiser value. With 11,954 audited circulation it is the leading international newspaper published fortnightly in tabloid size for the airfreight industry.