Wallenborn attains ISO 9001 : 2015 certification
As Wallenborn's ISO 9001 : 2008 certification drew to a close, we successfully renewed the accreditation by qualifying for the ISO 9001 : 2015 certification.
Luxembourg, 05.06.2018
The Intern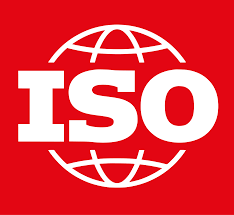 ational Organization for Standardization (ISO) is an independent, non-governmental international organization with a membership of 161 national standards bodies. Through its members, it brings together experts to share knowledge and develop voluntary, consensus-based, market relevant International Standards that support innovation and provide solutions to global challenges.
The ISO 9000 family addresses various aspects of quality management and contains some of ISO's best known standards. The standards provide guidance and tools for companies and organizations who want to ensure that their products and services consistently meet customer's requirements, and that quality is consistently improved.
ISO 9001 : 2015 sets out the criteria for a quality management system and is the only standard in the family that can be certified. This standard is based on a number of quality management principles including a strong customer focus, the motivation and implication of top management, the process approach and continuous improvement. Using ISO 9001 : 2015 helps ensure that customers get consistent, good quality products and services, which in turn brings many business benefits.
Wallenborn first became ISO certified back in May 2009. As an

organisation with a strong focus on quality, it made sense to attain an official "stamp of approval" in this regard. This updated accreditation is testament to our dedication to continuously maintaining high standards of service and customer care.
To learn more about ISO click here. To learn more about the revision of ISO 9001 : 2015 click here.