Wallenborn featured in Air Cargo Week
This week's Air Cargo Week magazine highlights temperature sensitive transport.
Luxembourg, 24.10.2017
Cool chain shipments are p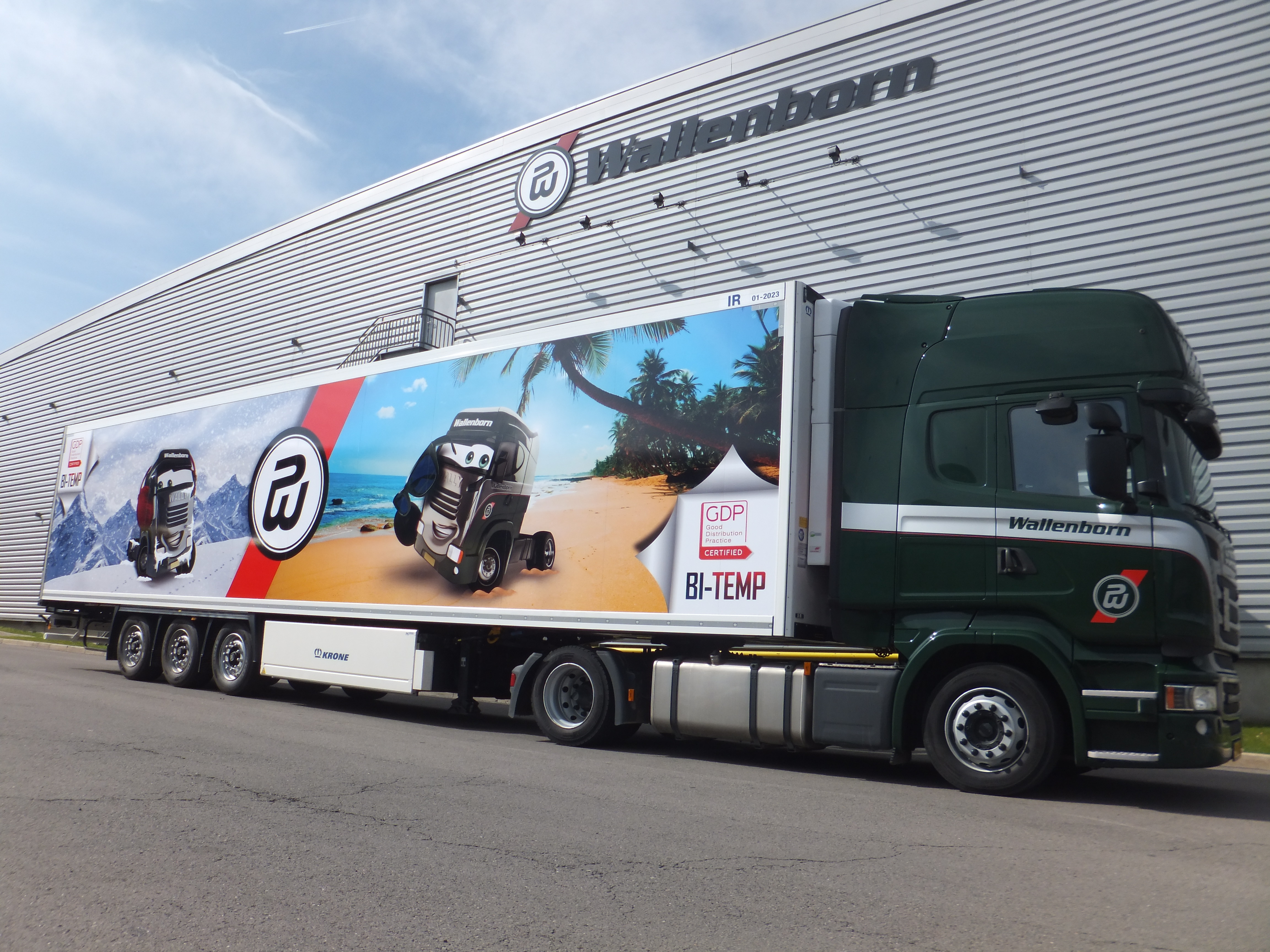 laying a big part in the better performance of air cargo as demand for perishables, pharmaceuticals and other temperature sensitive goods continues, and positive development of the sector looks to be a certainty for the industry.
Page 12 of this week's Air Cargo Week magazine features a short write up on our view of this segment. We have seen continuous growth in demand for temperature controlled transportation since April 2017, and in May expanded our fleet with 12 new Bi-temperature trailers. We see high potential in this sector.
According to MarketsandMarkets the refrigerated road transport market is projected to grow at a CAGR of 5.67%, in
terms of value, from 2017 to reach a projected value of USD 17.82
Billion by 2022. The European region is projected to have the largest and the fastest growing market share within this projection. Particularly the multi-temperature segment has the quickest growth when compared to single-temperature.
The advantage of our bi-temperature trailers for customers is that they can now benefit from cost savings in using only one truck, when in the past two trucks would have been required for the same transport. Simultaneously, this makes for more environmentally friendly transport. In addition, this service benefits the current trucking capacity situation on the market, with demand higher than ever before in Europe, and supply diminishing.
To read the full write up please click here.
Air Cargo Week is the world's only weekly newspaper published for the air logistics professional. Their readers from all categories of the air logistics business include executives from airlines, airports, cargo handlers, freight forwarders, general sales agents and logistic service providers, the very people that keep this major global industry on the move.
Each weekly issue of this publication contains up-to-date news and information from all corners of the logistics business, plus interviews with prominent industry figures and topical regional and subject features presented in an authoritative yet easy-to-read editorial format.
Air Cargo week also appears in a digital format and its news content is the driver of a number of significant web sites around the world including the renowned air logistics information website www.azfreight.com.
Air Cargo Week's status in the industry is confirmed by the recognition of the prestigious ACW World Air Cargo Awards acknowledged as the most prestigious in the world and presented at Gala Events at Air Cargo Europe and Air Cargo China.