IJS Global's new Pharma Warehouse in Frankfurt relies on Wallenborn's reliability to satisfy the needs of healthcare customers
IJS Global is another logistics service provider that relies on Wallenborn's services and expertise to ensure the integrity of its customers' pharmaceutical products through both temperature-control management and supply chain security.
Luxembourg, 01.08.2013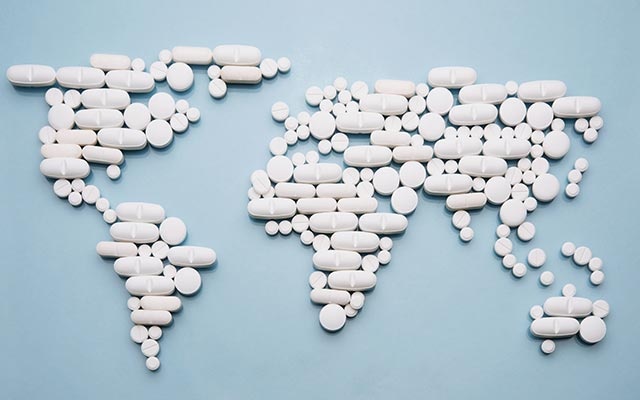 Understanding the compelling needs of the healthcare sector with its tight regulations and increasing demand for quality service, IJS Global Frankfurt has invested in a brand new state-of-the-art Pharma Warehouse. The facility is actively temperature controlled at 15°C to 25°C and fitted with a 70m2 2°C to 8°C Cool Chamber and has been designed to meet the latest GDP guidelines.
In each of the two temperature zones, ULDs such as Envirotainer and CSafe containers can be built within the temperature range requested by the customer. The building's epoxy floor ensures a clean and dust free environment to handle any type of pharmaceuticals, while another one of the unique selling points of the warehouse is its ability to x-ray unknown freight within a temperature-controlled and secured area. This provides pharmaceutical companies, who are not yet 'known shippers', with the assurance that their temperature controlled supply chain remains intact at all times.
Christoph Schneider, Branch Manager of IJS Global (Germany), said: "The launch of the New Pharma Warehouse strengthens our position in the healthcare sector and demonstrates a strong commitment to the pharmaceutical industry. It is important for IJS Global to work with partners that match our high requirements and especially the needs of our customers. In that perspective, IJS Global counts on the reliability of Wallenborn's services and their new GDP compliant transport fleet."
IJS Global has also created a high security area to handle high value goods as well as narcotics in a secured environment and the entire warehouse, entrances and docking stations are monitored by CCTV 24/7 and equipped with access controls.